Common Ignition Cylinder Problems and Solutions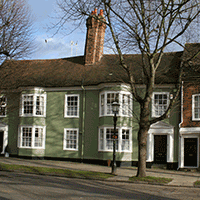 An ignition cylinder, or ignition switch as it is sometimes referred to, is a small, but critical part of any vehicle. This small, cylindrical piece of hardware sits on the right side of a vehicle's steering wheel and is the encasing to the slot where you insert your car key. An ignition cylinder must work properly in order for your vehicle to start. When you insert your key into the cylinder, if something is not working or properly in place, the vehicle will not receive power and the engine will not start. Even though an ignition cylinder is small, it can cause major problems. There are a few indicators that will clue in vehicle owners to a possible faulty ignition cylinder. Below you will find the most common symptoms of an ignition cylinder that is broken or in need of repair.
Your Vehicle Will Not Start
This is the most common indicator that your vehicle's ignition cylinder needs to be replaced. Keep in mind that your vehicle's ignition cylinder is used every single time you start and stop your vehicle. Over time, the ignition cylinder may wear out and not be able to properly turn anymore, thus causing the vehicle to not start. 
Your car in this instance may also start but then stall. Again, this could be because the ignition cylinder has been worn down and is unable to hold the key in place. Stalling and then stopping usually indicates that the cylinder is worn and is slipping out of place, causing the key to loosen and stop the car.
Your Vehicle's Electrical System Will Not Turn On
Usually with one turn of your car key in the cylinder, you can get the car's electrical panels to light up without necessarily turning on the gas. If you have attempted to turn on your vehicle and are not even seeing the electrical panel light up, this could indicate that the cylinder should be replaced or repaired.
Your Key will Not Turn in the Cylinder or will Not Fit into the Cylinder
There is also the possibility that there is something jamming or blocking the entrance to the ignition cylinder. If you notice the key will not go in all the way or gets jammed in a certain way, it could be that there is something in the slot that is causing the issue. If you do notice that there is something blocking the cylinder slot or there is some other interference, do not try to pull it out. This could cause even more damage to your ignition cylinder and makes things worse or costlier in the end. Be sure you speak with a locksmith before attempting to do any sort of deeper investigation into your ignition cylinder in this case, or in the ones listed above. Ignition cylinders are meant to be tricky to get to for good reason. They are housed in the steering panel in order to deter thieves and make the car much more difficult to tamper with and steal. A professional locksmith will have the right tools necessary to repair your cylinder and will also have experience with various vehicle makes and models or types of ignition cylinders.
What to Do if You Need Your Ignition Cylinder Repaired
Call a Locksmith
By calling a locksmith as soon as you notice something may be wrong with your ignition cylinder, they can help you identify over the phone if your ignition cylinder is, in fact, causing the problem or offer to come out to take a look at your ignition cylinder as soon as necessary. A locksmith can also talk over some potential solutions with you that may not have considered to attempt the fix the problem. It can be really helpful to have someone on the other end of the line offer different strategies or solutions, especially if you are feeling frazzled, so do not hesitate to call, even just to ask for some next troubleshooting steps you can attempt yourself with their assistance over the phone.
Set up a Locksmithing Appointment for Emergency or Same Day Services
Any professional locksmith will have the ability to come meet you at your location to assist you, especially if your vehicle will not start and you are stranded. Most locksmithing teams have mobile locksmiths that have all the necessary tools and equipment needed with them on-hand, so they can repair your ignition cylinder on-site. Do not hesitate to ask for immediate assistance and have a locksmith come help you right away. 
Do Not Try to Repair the Cylinder Yourself
It is not recommended that you try and repair or replace a broken ignition cylinder yourself. Because this can result in severe damage if done improperly, you will save both time and money by working with a local locksmith. They will know exactly how to replace your ignition cylinder, while also causing zero damage to the surrounding components around your car's ignition cylinder, such as the steering wheel. 
Get Help with Your Ignition Cylinder Now
Getting the help of a professional and certified locksmith in the cases listed above is your best possible solution. For ignition cylinder repairs or replacements that you know will be done properly, make sure you work with a locksmith that is trained in vehicle lock and key repairs. Call your local locksmith as soon as you notice something is off with your vehicle key or ignition cylinder and they can help assist you in deciding what next steps you can take.
If you are in Tucker, Georgia, the quickest and easiest way to get a proper diagnosis on your vehicle's locksmithing problem, such as a broken ignition cylinder, is to call Locksmith Tucker LLC. Their mobile team is always prepared to be dispatched around the city to assist vehicle owners with their locksmithing repairs on-site. If you suspect that your ignition cylinder is the reason your vehicle is experiencing one or more of the issues listed above, call their locksmiths now.