Importance of having a gun safe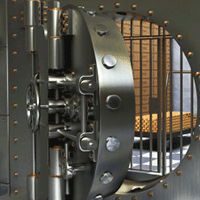 Every person who owns weapons needs to have a gun safe or cabinet. Gun safes can be added or installed at your home or at your business or both! Your gun safe can protect you, your loved ones, guests and customers but they can also protect your guns, too! You don't have to be a gun enthusiast in order to have a gun safe. Any gun owner that wants added protection for their guns and enhanced security for their family, guests and visitors should seriously consider getting a gun safe.
What a gun safe is
A gun safe is a cabinet made of wood or metal that is specifically made for storing your guns and/or ammunition. These specialized cabinets come in various sizes, materials and locking mechanisms. Some gun safes use a key or a dial lock. Others can be opened with a keypad or even a fingerprint lock. Obviously all gun safes are not alike and they should not be purchased without considering your gun storage needs, budget, placement and purpose.
What is your goal for your gun safe?
It's an honest question and you need to think about this before adding a gun safe to your property. Do you need to have fast access to a loaded weapon in case of need? Is your goal to simply secure your guns from theft and damage? Do you want to display your guns to visitors and guests? Is your goal to preserve your guns and keep them safe from elements including dust, moisture and fire? Maybe your goal is not one of these but a combination of some or all of them. The size, lock, and placement of your new gun safe will all depend on these goals and questions.
Let's dispel a myth
Here at Tucker Locksmith LLC, we are often asked about difficulty of gun access if they are locked up in a gun safe. What if you need one but can't get to it or load it in time? Let's say that you are in one room of the house and hear glass breaking and the sound of someone in your house. You might be alone or you might have children or guests there so you have to consider that. How do you get to your gun safe and then open it and load a weapon in time to protect yourself? Even though our crime rate here in Tucker, GA is low and forced entry is rare, there is always the possibility of it happening so this is something that needs to be considered. Here's where your locksmith expert comes into play. An experienced, full service locksmith will be able to recommend the right gun safe model and placement in your home or business for just such an occasion. Even your choice of lock can come into play here. A dial lock with a combination code that must be entered could take too long to open and during a stressful time, the combination could be forgotten. Biometric locks require only a thumbprint to open and a smaller gun safe with room for a handgun or two could be kept in a bedroom or office.
Gun safe placement
You can prominently display your gun safe for all to see, or you can be ultra-discreet about it and tell only a few persons or no one at all. If you have many weapons and ammunition, you might consider a larger model or several gun cabinets. Another option is to have a main gun safe located in the house or business in addition to a smaller one located in the bedroom or home office where access to it would be faster and less predictable.
What? No guns?
That's right; you don't have to put guns in a gun safe! Think about it; what is a gun safe, anyway? It's a locking box or cabinet that keeps items safe. In reality, it's a fancy form of home or office safe. You can keep virtually anything inside a gun safe; as long as it fits, you are free to put it there. Other items can include cash, ammunition, valuables like documents, jewelry, flash drives, birth and death certificates, gift cards, passports, real estate and car titles, appraisals, wills, legal papers, tax returns, even antique books or dishes!
Where to buy your gun safe
You can buy a gun safe most anywhere but there are pros and cons to each location as you will see. You can buy used and save money, but you also don't know anything about the history and maintenance of your used gun safe; you might not even have the keys or combination to it. You can buy your gun safe from a retail store but if you have questions about the construction or uses of it, the minimum wage clerk will more than likely not know much or care. There's more to gun safe ownership than just buying it. You must have it set up and delivered as well. Most stores leave those details up to you. You buy; you take, is their attitude. You can always go through a safe store or a sporting goods shop but they are usually middle men and not direct dealers and you will pay markup fees for using their services. You can buy online but often, there is no one to answer questions about construction, placement or gun safe care and maintenance.
Best place to get your gun safe
You guessed it; your local, full service locksmith shop. We recommend that you go straight to the source and get your gun safe from the professionals that deal with them on a regular basis; your locksmith. In fact, many safe and hardware stores outsource their gun safe services to a local locksmith shop and simply charge you as a middle man. Call around and use a locksmith that offers free consultations and price quotes. Check on prices, lock types, sizes, materials, set up and delivery, and warranty details. Be sure to ask questions about service, maintenance and proper placement at your location.