Investing in a Home Safe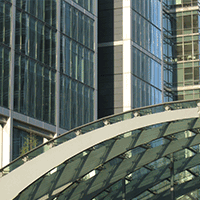 Some people would rather have their valuables in their possession at all times, keeping them at their homes. Some choose to have certain items in a home safe and others in a safe deposit box. There are some definite advantages to both. If you're wondering whether or not you need both of if your home safe is enough, keep reading, perhaps the following information will help you make this determination. There are various types of home safes. Some help to protect your valuables from floods, fire, and theft.  You can have a fire safe, floor safe or wall safe installed. With all of the many options that are available to you, it could be a daunting task to determine what to buy. All are used as a source of security. When you're looking for a home safe, you can call on the services of Locksmith Tucker LLC to assist you in determining which one is best for you. In some cases, you may be on the fence about buying a home safe or just using a safe deposit box. Here are some advantages of owning a home safe.
Additional Security  
A home safe keeps your valuables close to you and can ultimately prevent theft. Certain home safes will not only protect your valuables from theft but they can also help protect them from being destroyed due to a natural disaster. When there is a building or home fire, you wouldn't have to worry about your valuables if they are secured in the appropriate type of safe. The key is to make sure you choose the right type of safe that will be fire resistant and that can still avoid the damages associated with high levels of heat.  
Convenient   
When you have a home safe, you don't have to worry about going back and forth between your home safe and your safe deposit box when everything is in one place. If there is important paperwork that you keep in a safe deposit box, it might be more convenient for you to keep them, along with your valuable jewelry, all in the comfort of your home. When they are in your home safe it saves you time. You're no longer spending your valuable time running to where your safe deposit box is, as long as you have all you need in the comfort of your home.  
Reduce the Chance of Theft   
Even if someone breaks into your home, chances are that they are not skilled at breaking into a safe, even though they can compromise a home lock. This would take them too long to figure out and therefore, they will abandon their efforts or not even try to open a home safe. If you want to make sure they don't walk out with your safe, have it bolted to the floor or put it in an area where it will not be very noticeable. Some safes are actually inserted into your flooring so they aren't detected.  
Home Safe Durability  
Since so many more people are keeping their valuables at home, manufacturers are making them even more durable than ever before. This is especially necessary if you are keeping guns, cash, bonds and other types of valuables in them. You need something that will withstand burglary, water, and heat. Today, safes have to pass specific testing for durability by Underwriters Laboratories (UL) and Intertek.
Customizable  
You can purchase a safe with practically any specs you desire. They are offered in different sizes, and in different designs. When you need to store paperwork, the safe must maintain a specific temperature. If you have certain types of jewelry, you will need a different temperature type than that of paperwork. Give a locksmith a call and they can consult with you further about the type of safe you need so that you can have one suited specifically to your needs.  
Lower you're Insurance Premium  
When your insurance company realizes that you have taken measures to protect your assets they will usually offer you a discount on your homeowners insurance. You will be required to have certain types of safes to benefit from these savings. If you're not sure if the safe you have will garner you a lower insurance premium, it certainly wouldn't hurt to inquire of your insurance provider.  
Peace-of-Mind  
There is no doubt that having your valuables safely secured will offer you peace-of-mind. Having them close to you may even provide you with additional peace-of-mind. You might imagine that if your valuables are out of your sight, they are more likely to be stolen from them. This is why so many are opting to have them secured in their home safes. Today, there are even alarms on your safes that will enable you to detect when someone is attempting to break into your safe. If you detect this, you can quickly notify the authorities so that they will arrive at your home to check on the situation.  
So if you're in the market for a way to protect your valuables, using a home safe might be exactly what you need. Just consider that once you purchase a safe, you don't incur a monthly expense like you would if you had a safe deposit box to pay for. With so many safes to choose from, you will be able to get what you need at a price that you can afford. This is one reason more people are choosing to have a home safe installed, because they can now purchase one at a price that fits their budget. There used to be a time when only the wealthiest people would buy a home safe. Now with their affordability, anyone can benefit from a home safe. Call a safe specialist or a locksmith who knows all there is to know about safes. A locksmith has a lot of experience helping to repair and open safes so you can be sure that they will know which ones will be better suited to your needs.