Keyless Entry Benefits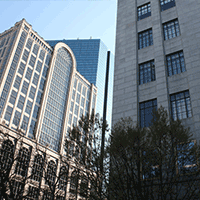 Thanks to technology, keyless entry has been popularized in the last several decades for vehicles. Now, keyless entry systems are even available for our homes and businesses. The benefits of these types of entry systems are numerous and can definitely serve to make life a lot easier. If you do not have keyless entry for your home, business, or especially your vehicle, upgrading can be a great way to simplify and even make life more efficient.
For Your Vehicle
Nearly all newer vehicles come with keyless entry keys. Automatic buttons on the key itself allow you to lock and unlock the doors right in the palm of your hand. You can even unlock your truck or set off the car alarm via some keyless entry keys.
Safety
One of the primary benefits of keyless entry for your vehicle is safety. If you are heading back to your vehicle, especially at night, standing alone trying to put your key in the slot can make you vulnerable to carjackers or other criminals. If you are simply able to push the button from a few feet away and unlock the doors, you do not run the risk of having a few extra seconds where you are looking down and distracted. With keyless entry, you do not even have to look at your key to unlock or lock the doors. This means that your eyes and head can be up, scanning the vicinity for any potential problems. 
Convenience
We usually travel because we are going to and from necessary appointments or activities or because we are picking up groceries or other items. Having keyless entry means that when you are out and about taking care of your daily living activities, you can quickly get in and out of your car. Some families may make multiple trips in the car per day or drive to multiple locations. A keyless entry device makes it so you and your family can efficiently load the car with groceries, get in and out of the vehicle quickly, and save time.
For Your Home
In recent years, keyless entry has become increasingly popular for homeowners. Depending on your home and the size of your family, keyless entry may the best option compared to traditional locks. 
Security
Increasing security is one of the greatest perks of residential keyless entry systems. Traditional deadbolt locks, for example, may not offer the heightened security some families may want. Keyless entry systems, depending on your budget, come with advantages that traditional locks cannot match. They are far more durable and able to withstand break-ins and other forms of tampering. You can also determine set lock and unlock schedules to accommodate those who may need to enter the home at a set time, such as after school.
Ease-of-Use
Adults and children alike can use keyless entry systems. They are especially great if you have children. By going keyless, you also never have to worry about one of your children or any other family members losing the house key. The hassle of keys is eliminated entirely with the use of keyless entry for your home. A simple pin code is all that is needed to enter the home. This pun code can also be changed by a locksmith anytime it is necessary, offering even more increased security and ease-of-use.
For Your Business
Businesses everywhere are switching to keyless entry systems due to the perks they afford building owners, managers, and employees alike. If you are a commercial building or business owner, you may consider making the switch to keyless entry to increase your building. Many commercial and business building owners prefer these systems because of the increased security and safety they offer. Keyless entry is much more secure for businesses to use as opposed to deadbolts or other locks. In addition to increasing your building security, there are a couple of other perks keyless entry systems can provide your business. 
Reduced Costs
Keycard readers and traditional keys can be a hassle to duplicate and keep track of for multiple employees. This can also get expensive if you are having to continually make new keys or program new cards for every additional employee that you hire. To save on costs, switching to keyless entry is the best option for businesses. Instead of having to issue out a card or key for every new employee, all managers will need to do with keyless entry is issue a digit or pin code. This simple and easy procedure eliminates the need for individual keys and also increases security by only allowing those with the pin code to enter certain doors or areas of the building.
Keep Track of Employees
Some keyless entry systems allow you to program them for multiple pin code numbers. This might be helpful if you want to keep track of when certain employees come in and out of the building or enter and exit certain rooms. This can be important for hospitals and other buildings where employees may be working with sensitive and confidential material, or medications and other drugs. Keeping track of who is coming and going may be important, depending on the type of business, the services offered, and how secure the building needs to be.
Call a Reputable Locksmith Today!
If you want to upgrade to keyless entry for your home, business, or vehicle, call a locksmith in your area right away! Certified and skilled locksmiths are familiar with all kind of keyless entry systems, brands, and models. They will be happy to help upgrade your business, home, or vehicle security while also giving you the best deal.
If you live in Tucker, Georgia than the local locksmith you can trust is Locksmith Tucker LLC. Their locksmiths are all professionally certified and on-call 24-hours a day to help with any lock and key needs you may have. When you are ready to upgrade to keyless entry or have other lock requests for your vehicle, home, or business, call their dedicated team now!