Signs Better Security is Needed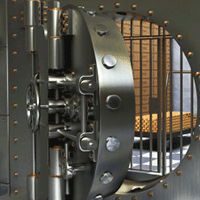 Security is mandatory, but how do you know that what you have is good enough?  
An Inspection by a Locksmith Will Offer Clarity 
When it comes to security, talking with a locksmith is always a great option. You can get the guidance you are looking for to ensure your property is protected. This is an expert who can look at your window locks, garage door locks, locks for patio doors, and so on – they can tell you if the locks look like they have seen better days, or if you could use an upgrade, and so on. They can fill you in on the latest products. So, having an inspection will tell you if better security is needed.  
Check out these indications that better security is needed…
You Own A Gun, But Don't Have a Safe
If you do have a gun, and it is not locked away, then this is a problem. It could also be against the law depending on where you are located. In some cases, a very specific type of storage container is required. 
You Have A Business Property, But No Panic Bar
Are you a business property owner or manager? If you are, and you have people in and out of your property regularly, then you might need a panic bar. This allows people to exit fast if need be. It can be life-saving in the sense that it can prevent trampling and serious injury in the event a fire occurs. 
You Experienced a Break In 
We are so sorry if your property was broken into, but this is an immediate sign that better security is needed. You should look into having new locks installed. Maybe you want to go keyless this time or you are interested in cameras so you can have eyes on your property. A locksmith can help with these things.   
You Have Children but No Child-Resistant Locks
If you have a child at home, think about installing child proof locks. You might have made sure that your cabinets are child-proof and you might have moved certain objects so they aren't in reach. Consider what child-resistant locks could do for the security of your kids. 
Your Locks Are Falling Apart 
Substandard locks will not cut it. Corrosion, locks that are constantly loose, or locks that otherwise get jammed or don't work need to be repaired or replaced.  This can prevent a break-in from occurring. 
It is important to lock any potential point of entry, so if you are missing locks anywhere on your property, then you need better security. 
We hope you now have a clear picture of whether or not better security is needed. It could simply be that you don't feel confident in the solutions already in place. You can always reach out to a locksmith!