Locksmith Tucker LLC: When to Replace Locks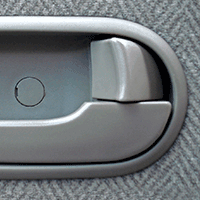 Now, we all know how important locks are. Without locks, your property would be exposed to intruders all the time, as well as the elements of nature and even rodents. A burglar can just walk to your front door and open it if you don't have locks installed. Locks are the first line of defense against intruders. Of course, you are advised to install a security system, an intercom, or at least an alarm with motion sensors in your house, on top of the simple yet effective locks. Although almost everyone has locks on their doors, many people don't realize that locks need maintenance. Locks need to be cared for to work as they should and keep intruders out. And, of course, locks need to be replaced from time to time. Newer models offer better security and are sturdier. Even if the locks appear to work as they should, replace them with better ones when you get the chance. A good lock can prevent a burglar from entering your home and putting your family in danger. Best of all, locks are not even that expensive. At Locksmith Tucker LLC, our specialists can replace your locks for you for a very affordable rate as well – and we are the best at what we do!
The Importance of Locks on ALL Your Doors
Most people focus on the main entry points to their property when installing locks. They will think only about the front door, any side doors to their home, and perhaps the side door to their garage. There are, however, more doors that you should consider securing. For example, the garage door itself should have a sturdy lock in place. Most people rely on the electric opener to keep the door shut. The built-in locks that come with garage doors are not that dependable. The opener can be hacked from the outside to open the garage door for an intruder. A deadbolt can solve this problem and prevent the burglar from opening the door. Of course, an alarm system installed in your garage will deter most, if not all, intruders.
Another door that you should secure is the door that connects your garage to your home. If somebody enters your garage, they can easily invade your home if that door is not secured. In case you really don't want to carry the keys around whenever you want to get into the garage, you can simply install a keyless entry system. All you have to do is input the code or scan your fingerprint to open the door. A keyless entry system can also be installed on the front door if you want to get rid of the physical keys. And with such a system you never have to worry about losing your keys.
Dangers of Malfunctioning Locks and Old Locks
When a lock malfunctions, most people will postpone replacing it. They usually think that nobody knows that the lock on one of their side doors doesn't work as it should or that it can be opened by applying some force. It takes just a minute or two for a burglar to check all your locks. Many people don't realize that these criminals are experts at finding a malfunctioning lock. And they definitely know how to break into your home using any kind of vulnerability. Why risk losing thousands of dollars' worth of goods because of a broken lock?
Old locks are obviously less secure than newer models. Also, most burglars have already learnt how to bump or break old locks. To protect your home and your loved ones, you should replace your old locks with newer ones when they look to indicate signs of wear and tear. Yes, that means you should also replace locks that are working perfectly, as long as newer models offer more protection. Remember, you are responsible for the security of your family. Nobody should be able to enter your home! The locks are your first line of defense against burglars and home invaders. 
When to Replace the Locks
In general, locks should be replaced once a year or at least once every two years. This will keep your security system up to date. Newer locks are more difficult to break and most burglars won't have enough experience to bypass them. Also, newer locks are sturdier and usually take a lot of time and effort to force open.
Also, you must replace a lock as soon as you notice that it malfunctions. Perhaps you are having difficulties locking or unlocking the door. Or perhaps you notice that pulling hard on the door forces the lock to disengage. A lock that doesn't work correctly is a danger to you, your family and your valuables. And you can also experience a lockout in the middle of the night if the lock brakes. Considering that locks are not expensive, there is no reason to not replace one that doesn't work perfectly.
While you can replace the locks on your doors yourself, you are advised against doing so. You are not an expert. You are not a locksmith. You will not even notice when you make a mistake. Installing a lock, the wrong way makes it vulnerable to various types of attacks. A burglar can take advantage of vulnerabilities to unlock your door in just a few seconds. If you live in Tucker, GA and want to make sure that your locks are installed the proper way and work as they should, get in touch with our locksmiths.
These people have years of experience working with locks and also come with all the tools they need to do a great job quickly. A locksmith is insured, so you don't have to worry about damages. It is easy to damage a garage door while installing additional locks if you don't know what you are doing. A locksmith will always work with care and his or her experience will help to avoid damaging your doors. In addition, locksmiths can provide useful information about your locks and can also conduct a security inspection of your property. These people are the best at detecting vulnerabilities and at fixing them, so that nobody can easily break into your home or garage.
Make sure you know when to replace locks!