Tucker Emergency Lockout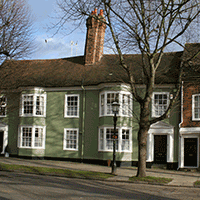 Getting locked out of your home is extremely frustrating. The situation can quickly escalate if you have somewhere you need to be. What if you are supposed to go pick up the kids from school, but you realize that you can't get inside to grab your car keys because you are locked out? What are you expected to do if you are meeting with a very important client but you can't get inside to grab your bag and notepad for the meeting? Lockouts happen but you need them resolved immediately. A lockout is something Locksmith Tucker LLC can take care of promptly. You can trust that we operate with professionalism, too. We won't tell you we will be there in a few minutes and then take hours. We will be able to tell you precisely when to expect us. We have gotten phone calls from locals in Tucker, Georgia who started to panic because they couldn't find their house key. We are here to assist with lockouts so you don't have to panic. We are available for 24 hour a day emergency lockout help. You can call us any time of the day or even in the middle of the night if you have a home in Tucker, Georgia that you just can't get into. So feel free to call us when help is needed. Remember our name if it is 24/7 emergency lockout help that you are looking for. 
Call us now: (770) 872-8045
Locksmith Tucker LLC wants you to take the appropriate steps to prevent a lockout. Let us discuss solutions with you that were designed to do this. We can talk with you during a free consultation over the phone. Of course, if you are already locked out, we will still be there for you.   
Some of the prevalent manufacturers we are proud to work with include: 
Arrow
Yale
Mul-T-Lock
Ilco
ASSA
Medeco
Schlage
And more!  
Call now: (770) 872-8045
We don't only help during lockout situations – we also offer various security services that make your home more secure: 
Safe opening
Rekey service
Stuck key removal
Key extraction
Residential keys
Keypad devices
Lock change outs
Security upgrades
Break-in repairs
Deadbolts installation
Call Locksmith Tucker LLC today if you are locked out. Rest assured, you will be glad you decided to make the call. 
Call us today: (770) 872-8045